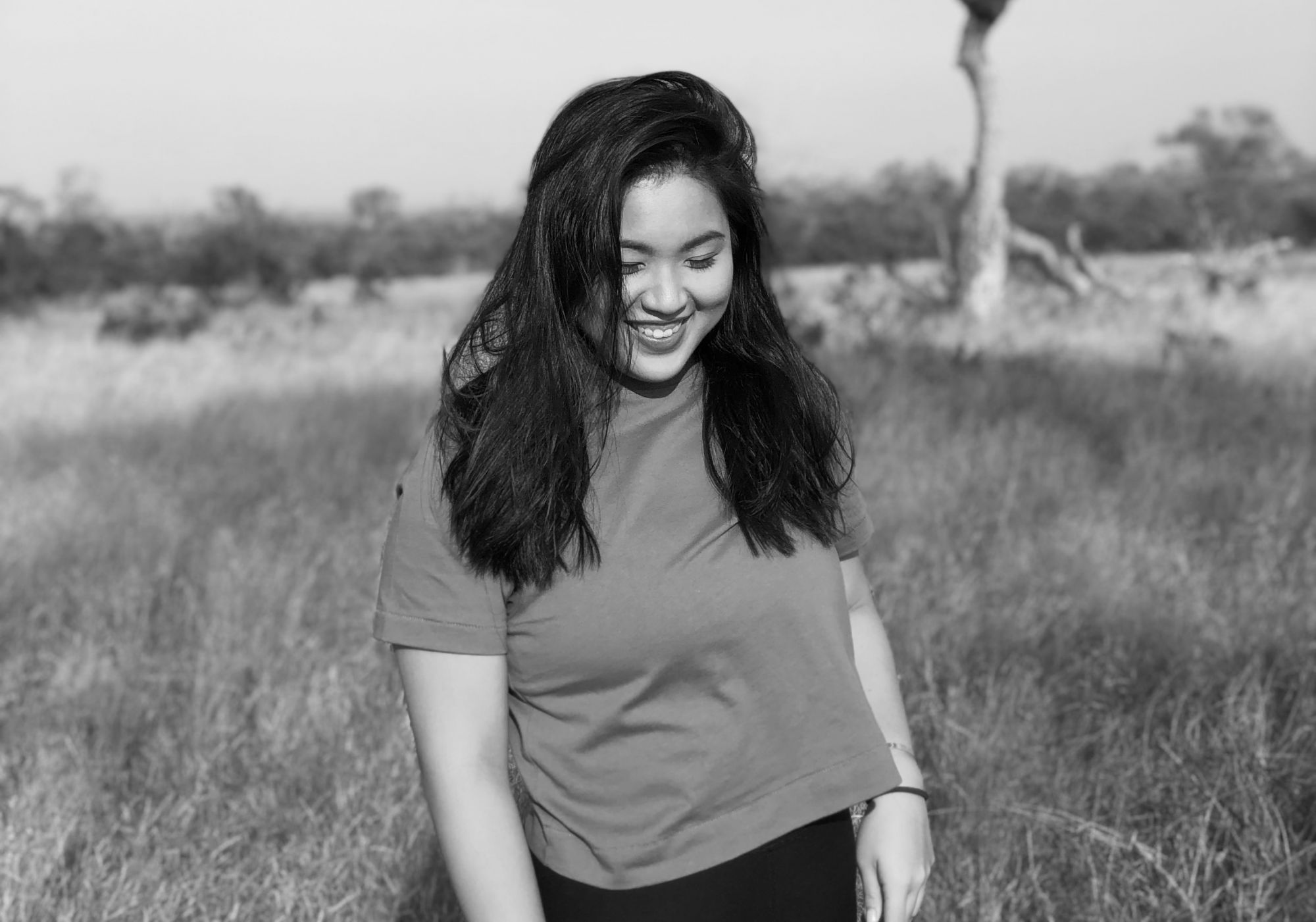 By Isabel Martel Francisco
July 27, 2021
As the beverage and service director at The Fearrington House Inn and Restaurant in North Carolina and a soon to be an independent wine shop owner, Paula De Pano is a Filipina in F&B that you need to know.
Paula De Pano has worked at the Fearrington House Inn and Restaurant for five years now and has lived in the United States since 2008 and has been carving a name for herself in the dining industry ever since.
When she still lived here in the Philippines, Paula worked in a wine shop and bar CAV with chef Markus Gfeller in BGC. "I still remember when Bonifacio Global City's size was a fraction of what it is now. There were no buildings higher than the HSBC building and certainly did not have the number of restaurants that it has now. Cocktail bars? No. Wine-centric restaurants? No," she recalls. "[CAV was] the only one that had a decent list and it made me realise how limited my options were in Manila for restaurants that placed priority in wine," she explained, indicating what prompted her to migrate.
Related: A Taste Of Home With Cheryl Tiu  
"Premium Wine Exchange was the only real wine importer in Manila back then and their portfolio contains some of the who's who of wine producers of the world. Their portfolio is world-class and the wines are truly worth their prices," Paula said. However, the market at the time was not as mature and didn't fully appreciate wines for the complex and beautiful creatures that they are. "TV ads of beer and liquor also dominate, so the need for education and exposure for wine is paramount if the wine scene is to explode in Manila. It's such a shame since Manila has access to some of the best the wine world has to offer! That was [one of the reasons] why I needed to leave – how would I learn about wine if the consumers were not interested in buying wine during their meals? So I was doing marketing for CAV when my application to the CIA went through. I knew that I needed to leave to see more of what is out there." Paula was craving the education, the enrichment and wanted to cater to a more seasoned demographic. 
Now, while still at the Fearrington, Paula is embarking on a new journey by opening her own wine shop called Rocks + Acid, set to open at years end. "I do wine classes twice a week at Fearrington, which I will continue on doing at the shop. Cheeses, charcuterie, caviar, conserves will also be retailed at the shop so guests can pop in, buy wine and eat and drink at the shop or outside since we're located in a very green development that encourages outside dining," Paula shares.
Away from home, Paula often misses flavours of the Philippines. Read on to read what she highlights as some of her favourite culinary haunts.
Read more: 5 Native Filipino Liquors You Need To Know
What do you miss most on the food/drink front when you are away from The Philippines other or haven't been back for a while?  
It's not one particular dish but the way rice is involved in every meal. I've never had a meal with my family where rice was not on the table and I remember one time when I was sharing this thought with my husband – he asked if it was essentially the same as if a western family had mashed potatoes or bread on the table every night. It's not – every bite you take has rice involved; I don't think it's common to have a piece of steak for dinner and have a bit of bread along with a piece of beef, right? These days, I have to at least have rice every three days or so or I get really cranky.
What is the first dish you want to eat when you return, and where do you go for it?
The first stop I make after being picked up from the airport is Jollibee. Yes, there are states that are lucky to have Jollibee but certainly not in North Carolina. But then again, there is just something so nostalgic about walking into any Jollibee location – two-piece chicken joy (thigh meat, please), extra rice and extra gravy.
But when I get home, hands down, my Tita Neng's sinigang na baboy sa kalamansi. I get asked what I'd like to have while I'm home and it's always the same things – sinigang, tinola, kare-kare, and crispy pata. My parents have started to eat healthier as they got older, so having that much meat while I'm home isn't their favourite but thankfully, I get indulged.
Read more: 11 Of The Best Filipino Breakfast Foods
Do you have a favourite restaurant in the Philippines? For fine dining and for more casual experiences?  
I wish I could be relied on for this more, but these days, I just let my brother tell me where to go since I am not familiar with the restaurant scene in Manila anymore.
If you have visitors/guests with you, where do you take them for a real taste of what the Philippines has to offer?
Two places – en route to Orani, Bataan where my dad is from and Batangas. Last time I brought my husband back home, we passed by Angeles City in Pampanga for lunch – sisig, morcon, bringhe, lengua, and finished off with halo-halo. My dad was annoyed cause we were having a big dinner at home with our extended family and we were stuffed! But we definitely rallied. There was no way I was going to miss out on the seafood haul he picked up in the market that morning fresh off the fishing boats including massive crabs, baskets of talangka, sugpo… oh, it is heaven.
The route to Batangas' beaches pass through small eateries and none of them disappoints. Bulalo, lomi, longganisa and beef/carabao tapa, coconut pie… it's a shame cause you know… so much for that beach bod!
Read more: How Can Filipino Go Further Than It Has Come? Hear From Chefs Margarita Fores, Chele Gonzalez and more
Do you take any food or treats back home with you from the Philippines?
My mum would stuff my luggage with dried mangos to give away. But my personal favourite—which takes up half of my luggage—are containers of Alfajores from the Good Shepherd convent up in Baguio. Thankfully, if you order it in advance at their Quezon City location, they'll have it ready within a couple of days for pick-up.
Where do you go to find authentic flavours of home where you live?
It was easy when I lived in NY, just head straight to Jersey City or Woodside in Queens. These days, I have my usual rotation of dishes I cook when I'm feeling homesick – sinigang na baboy sa sampaloc (or if I can find enough of the frozen kalamansi juice packets at my Asian grocery store), chicken adobo, and lumpia. Sometimes, I would pull out the wok and make lechon kawali. If I'm pressed for ingredients or time – just a big bowl of steamed white rice can do the trick. Typing this part makes me a little choked up at how far I am from the comfort of the food I grew up with. I can still feel and taste everything even after almost fifteen years of being away. Despite the number of food choices and cuisines at my fingertips here in the US, it's just so different from being home.
Read more: Where To Eat Filipino Food In Melbourne